HYBRID MEETINGS:
ZOOM AND IN PERSON MEETINGS
The Minneapolis Theosophical Society has online Zoom meetings for all classes and presentations for those at a distance and HYBRID meetings when announced for those local who can attend in person.
The In-Person location is Unity South
7950 First Ave S, Bloomington, MN 55420.
See Contact Us Tab for a map.
To Zoom: Use the 'Calendar of Events' tab on the menu bar above to find each Zoom Link for all future meetings (listed on the date for that meeting).
---
Special In-Person Outing
Friday, September 29, 1:00 pm
Indian Mounds Regional Park
10 Mounds Blvd, St Paul, MN 55106
https://maps.app.goo.gl/PGe7AZxvUwRJX8WA8
We are going as a group to spend some time in the energy of the Sacred Indian Mounds, with the subterranean lake below. This site is very special and too often is overlooked as an ancient (2,000 years) sacred site. Frank Joseph spoke at length about this site during his presentation in October 10, almost exactly a year ago (scroll down for video below). The portion of his talk that focuses on the history of this place is worth reviewing before going there, even if you can't come along with us on September 29.
If you have never been there before, check it out with us or on your own, but check it out! Even if you have gone before, come with us as a group. See what you feel within your heart and take a moment to serve the Ancient Ones and send your love and honor into the land of this special place.
We will meet at the Pavillion that is near the Mounds at 1:00 but the space is compact enough you'll see us. It looks like parking is permitted along Mounds Blvd, right by the Mounds. It is impossible to miss the Mounds themselves, surrounded by fencing along Mounds Blvd.
Our YouTube presentation, queued up to the moment Frank begins talking about The Indian Mounds for about ten minutes:
---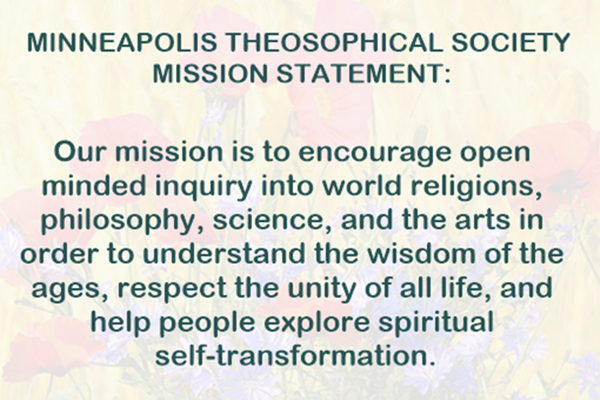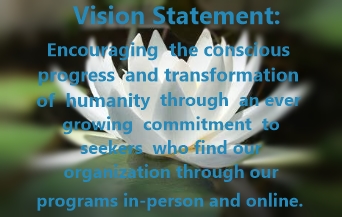 The Minneapolis Theosophical Society is a 501(c)(3) tax-exempt charity organization
Or to donate by a check to The Minneapolis Theosophical Society. Mail the check to:
The Minneapolis Theosophical Society Treasurer
PO Box 774
Baldwin, WI 54002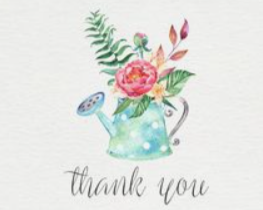 "Whatever plane our consciousness may be acting in, both we and the things belonging to that plane are, for the time being, our only realities. As we rise in the scale of development, we perceive that during the stages through which we have passed we mistook shadows for realities, and the upward progress of the ego is a series of progressive awakenings, each advance bringing with it the idea that now, at last, we have reached "reality"; but only when we shall have reached the Absolute Consciousness, and blended our own with it, shall we be free from the delusions produced by Maya [illusion]."
H. P. Blavatsky
---